Hire An Off Duty Deputy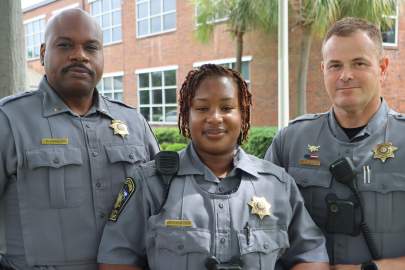 The Georgetown County Sheriff's Office provides off duty officers to help ensure safety at local locations and events. Deputies wear their class A uniforms and exhibit the same professionalism and courtesy they display when on duty. This service is provided as deputies are available, at the discretion of the Sheriff.
Events where we work
GCSO deputies have provided off duty services for churches, sporting events, festivals, and meetings.
Prohibited uses
You cannot hire an off duty deputy for bail bond purposes, private investigation, private security, or collections.
To Hire a Deputy
If you are interested in hiring an off-duty deputy, please click the link below to visit Off Duty Management. You will find rates, cancellation fees, and an online request portal for off duty deputies.