Specialty Units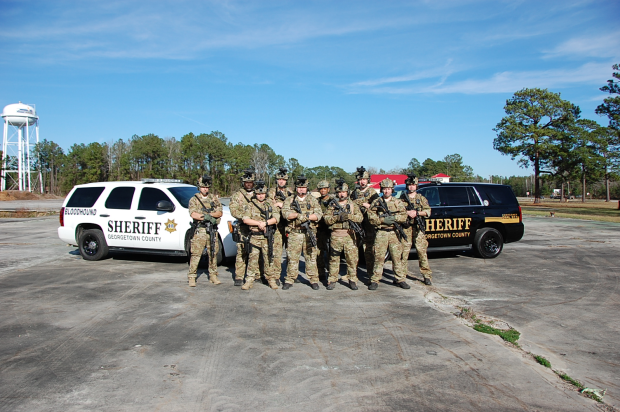 Georgetown County Sheriff's Office Special Weapons and Tactics (SWAT) Team / Bloodhound Tracking Team
The Georgetown County Sheriff's Special Weapons and Tactics (SWAT) Team is designed to respond and resolve serious incidents that primarily involve armed suspects and are generally more hazardous than most law enforcement calls. Deputies from all units of the Sheriff's Office, who respond on a call out basis, staff the SWAT Team. The SWAT Team also serves high risk fugitive and search warrants, and provides security protection to visiting dignitaries. The SWAT Team also has members who are trained as the Bloodhound Tracking Team which respond with the Sheriff's Bloodhounds. The Sheriff's Bloodhounds are used to track suspects and locate missing people.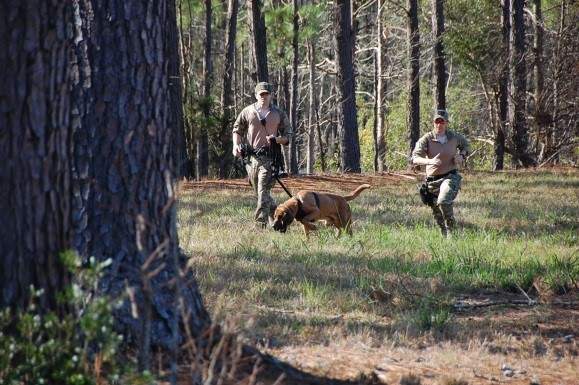 Incidents that require the Bloodhound Tracking Team to respond are as follows:
Fleeing armed and/ or dangerous subjects on foot
Armed robberies
Searching for missing persons
Sheriff's Office Marine Patrol Unit
The Sheriff's Office Marine Patrol Unit is responsible for providing law enforcement activity on the waterways of Georgetown County. The Marine Patrol Unit patrols local waterways and offshore waters of Georgetown County investigating, interdicting, and apprehending waterborne violators. The unit also conducts search and rescue missions in concert with local, state, and federal law enforcement agencies and rescue units. Community outreach is also conducted, promoting boating safety and water safety training and information to the public. The Marine Patrol Unit consists of crew members from other units of the Sheriff's Office.