Police Explorer
Post #333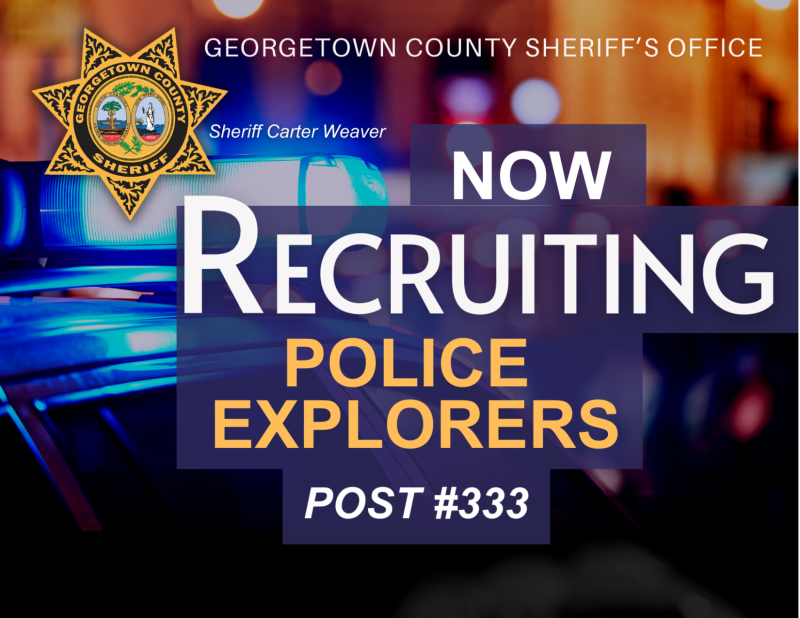 Sheriff Carter Weaver invites local high schoolers to join Police Explorers Post 333, a new program run by the Georgetown County Sheriff's Office.
Students from 10th, 11th, and 12th grade can get an immersive experience in law enforcement, including ride-alongs, practice with police equipment, and time with different departments, like Forensics and the Criminal Investigative Division.
Explorers get their own uniforms and can even help at local events like parades.
FOR EXPLORERS UNDER THE AGE OF 18:
Exploring-Youth-Application.pdf
FOR EXPLORERS 18 AND OLDER:
Exploring-Adult-Application.pdf
Filled applications can be saved and emailed to either address below.
If you have any questions, we would love to talk to you!
Please call 843-546-5102 or email:
Corporal Tiffany Kinloch
tkinloch@gtcounty.org
Corporal Gene Wilson
gwilson@gtcounty.org