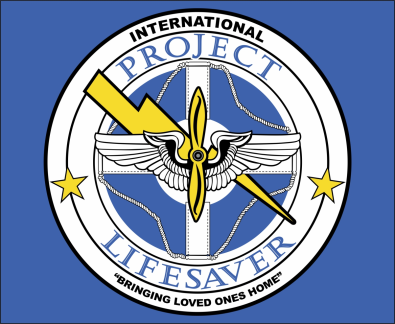 Project Lifesaver
Project Lifesaver is the only organization that is allowed to electronically track human beings. It was designed to protect our "at risk wanderers" who suffer from Alzheimer's, children of Autism and those with Down Syndrome and other brain disorders which may lead them to wander. The concept came from King, North Carolina at the Stokes County Mountain Rescue where they were providing hikers and campers who entered the State Park a transmitter in case they got lost while on their travels within the park. The Rescue service would collect the transmitters from the guests when they left the park. Project Lifesaver adopted this idea, and with the Federal Government stating Project Lifesaver could electronically track "at risk wanderers", Project Lifesaver was born.
The concept is very simple. A caregiver would call the Georgetown County Sheriff's Office and lets them know they are interested in enrolling their loved one in the program. Georgetown County Sheriff's Office would send out one of their techs and make a home visit. There, the caregiver would receive the paperwork on the program and would be advised of the conditions of the program. If the caregiver/loved one are accepted to the program, they will receive a transmitter for their loved one. Each transmitter costs a onetime fee of $300 and the band and batteries are changed every 30 days by a trained officer. The cost of the battery and band are about $20 a month. If a client wanders off from their caregiver, the caregiver will call a predetermined number from the program and activate Project Lifesaver. Responding officers will use their training, equipment and knowledge of the program to bring that loved one home.
All required paperwork, contracts, doctor exams and follow ups have to be completed before a client is admitted into the program. If a client fails to follow the conditions of the program, they can be removed from the program.
To learn more about Project Lifesaver or sign up for the program please contact at the Georgetown County Sheriff's office at (843) 546-5102.