2021-08-25: Two charged in connection with murder
Thursday, August 26, 2021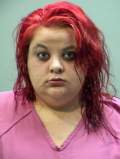 Sheriff Carter Weaver announces that an investigation into a local missing person case has culminated in the arrest of two persons in connection to the victim's murder.

In August of 2020, family members of Harry Barkley, 35, from Kingstree, reported him missing to the Georgetown County Sheriff's Office and the Williamsburg County Sheriff's Office. Investigators from each agency worked cooperatively in executing search warrants, questioning witnesses and following up leads. In September of 2020, Barkely's vehicle was discovered dumped in the Sampit River at Chavis Landing. In May of 2021, human remains believed to have been those of Barkley were located in a remote wooded area of Williamsburg County. Suspects were identified, but until the remains were conclusively identified, no action could be taken.

Today, on August 25, 2021, DNA evidence confirmed the remains were those of Harry Barkley. GCSO investigators immediately obtained arrest warrants, charging two individuals in connection to the crime.

Eric Wade Hempel, a 21-year old Georgetown man, has been charged with Murder and Possession of a Weapon During a Violent Crime. Hempel is currently in custody following a high-speed police chase in Tennessee, where he awaits extradition back to South Carolina to face these charges.

Shelby Francis Makaley Ashby, a 21-year old Georgetown woman, was taken into custody this afternoon and charged with Accessory To Murder After The Fact for assisting Hempel in moving and disposing of Barkley's remains. She is currently at the Georgetown County Detention Center awaiting a bond hearing.

The Georgetown County Sheriff's Office wishes to thank the community for support and assistance in the investigation along with the Williamsburg County Sheriff's Office, South Carolina Search and Rescue K9 Team, South Carolina Foothills Search and Rescue, and the College of Charleston Department of Anthropology.